by yeslove, June 19th, 2009 | No Comments
Som demokrat tillhörande den både mest informerade och desinformerade generation som nånsin funnits kan man uppleva att våra förtroendevalda i allt högre grad verkar dansa efter någon annans pipa och att man som vanlig medborgare i själva verket har mycket lite inflytande över sitt liv och samhällets utveckling. Förmodligen har det alltid varit så men det märks bara så mycket tydligare att den verkliga makten, den finansiella, militära och mediella försvunnit bortom demokratisk kontroll.
Förutom den andliga personliga frihet man i bästa fall kan skaffa sig verkar pengar och de föreställningar som omger dem vara nyckeln till frihet, samtidigt är det det gissel vi alla sitter fast i vare sig vi har dem eller ej. Insikten om systemets ohållbarhet, dess motstridiga krav på evig tillväxt och miljötänkande, dess krig och orättvisor drabbar också de välhavande.
Här är en finfin diskussionstråd från 2007 om fractional banking, ett ämne som flitigt diskuterats på nätet men oftast relaterat till Fed och Amerikanska förhållanden, det är inga nyheter men här är det satt i svenskt sammanhang.  Fractional banking är fundamentet för vårt monetära/finansiella system. Kapitalism utan kapital kan man säga, en mekanism som sätter alla i skuld och överför allt värde till de få.
Fractional reserve banking – så fungerar det.
Vill man ha en förändring, tror jag vi måste sluta använda deras pengar och skapa våra egna. Det handlar inte om att gå tillbaka till stenåldern utan om att skapa något bättre, hållbarare, rättvisare och lyckligare. Stenåldern är det som väntar efter nästa stora krig om vi låter allt bero.
Zeitgeist addendum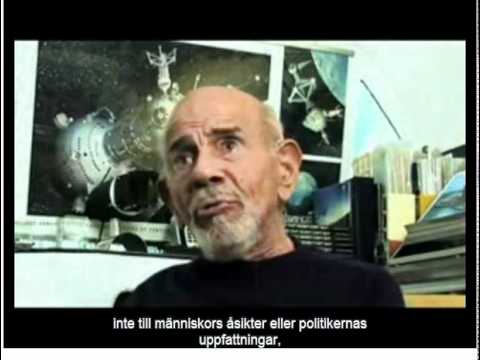 @1:40:54 … our second failure of awareness, the false assumption of separation throught the rejection of the symbiotic relationship of life. Apart from the understanding that all natural systems are emergent, or all notions of reality will be constantly developed, altered and even irradicated, we must also understand that all systems are in fact invented fragments, merely for the sake of conversation. For there is no such thing as independence in nature. The whole of nature is a unified system of  interdependent variables, each a cause and a reaction, existing only as a concentrated whole.
Mer att läsa:
Komplementära valutor kan lösa den ekonomiska krisen
Pengar är skuld
Andra bloggar om pengar, banker, politik, ekonomi, ekonomisk demokrati