by yeslove, November 9th, 2008 | No Comments | Svenska
Sorry, but this post is not available in English
by yeslove, November 8th, 2008 | 3 Comments | Svenska
EU and Russia to discuss partnership Russia Today reports.
Russia Today:New kids on the block better listen – EU
"My message to Poland and Lithuania is that it's better for you to be with all of the member-states in expressing a single view rather than having different views towards Russia," Barroso said.

The situation seems to have changed drastically over the past two weeks, as the UK had abandoned the earlier demand to freeze EU-Russia relations and voiced the readiness for a new page in that relationship. The Czech Republic, Sweden, Estonia and Latvia sided with the UK.

Only Lithuania and Poland adhered to the position voiced upon the beginning of August hostilities in Georgia. However, the UK refused to sign that document. In fact, the EU does not need authorisation from other EU agencies for resuming negotiations on a new strategic partnership agreement with Russia, as French representative Christine Roget told a Friday press briefing before the EU informal summit. (more…)
by yeslove, November 7th, 2008 | 3 Comments | Svenska
Reuters: U.S. has plundered world wealth with dollar: China paper
The front-page commentary in the overseas edition of the People's Daily said that Asian and European countries should banish the U.S. dollar from their direct trade relations for a start, relying only on their own currencies.
A meeting between Asian and European leaders, starting on Friday in Beijing, presented the perfect opportunity to begin building a new international financial order, the newspaper said.
The People's Daily is the official newspaper of China's ruling Communist Party. The Chinese-language overseas edition is a small circulation offshoot of the main paper.
"The grim reality has led people, amidst the panic, to realize that the United States has used the U.S. dollar's hegemony to plunder the world's wealth," said the commentator, Shi Jianxun, a professor at Shanghai's Tongji University. (more…)
by yeslove, November 6th, 2008 | 2 Comments | Svenska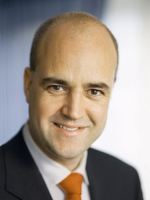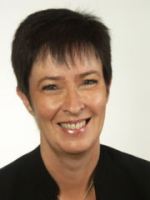 Swedish PM Fredrik Reinfeldt and opposition leader Mona Sahlin
Trust is instrumental to the function of a society, without trust it falls apart.
In the US Department of Defense, a `trusted system or component' is defined as `one which can break the security policy'. (1)
The New York Times reported on 19 February 2002 that the Pentagon's new "Office of Strategic Influence" (OSI) is "developing plans to provide news items, possibly even false ones, to foreign media organizations" in an effort "to influence public sentiment and policy makers in both friendly and unfriendly countries."(2)
The argument is that funding has dried up because the money markets don't trust the banks.(3)
The reason the money markets have seized is that banks don't trust each other. The reason Europe struggles to find a systemic solution to this crisis is that governments don't trust each other. (4)